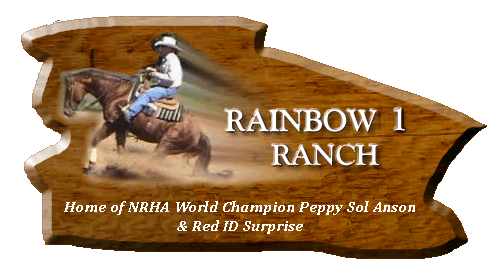 Rainbow 1 Ranch is proud to state that after over 20 years of breeding our annual conception rates have always exceeded 95%
.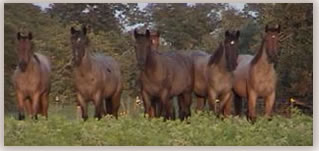 Rainbow 1 Ranch offers a full service breeding station, offering two remarkable stallions for your consideration.
All mares are bred A-I to assure the safety of your mare as well as our stallions.
In addition we have become a receiving station for cooled shipped semen and frozen semen. We have worked with outside clients to assist in the ordering, receiving and insemination of their mares.
We care for your mare exactly as we want our mares cared for if they are away from home. They are well fed, bred on schedule (the mare's schedule—not ours) and we manage this in the most cost effective manner possible for our clients.
The strategy of working closely with our highly qualified breeding vet enhances achievement of the ultimate goal--a timely pregnancy for your mare.
Give us a ring to see if you qualify for a Breeding Discount!
Cell (210) 218-4511 or (210) 508-8235